30th June
I recently talked with Fotoroom about my project 'There It Is. Take It.'
http://fotoroom.co/there-it-is-take-it-carl-bigmore/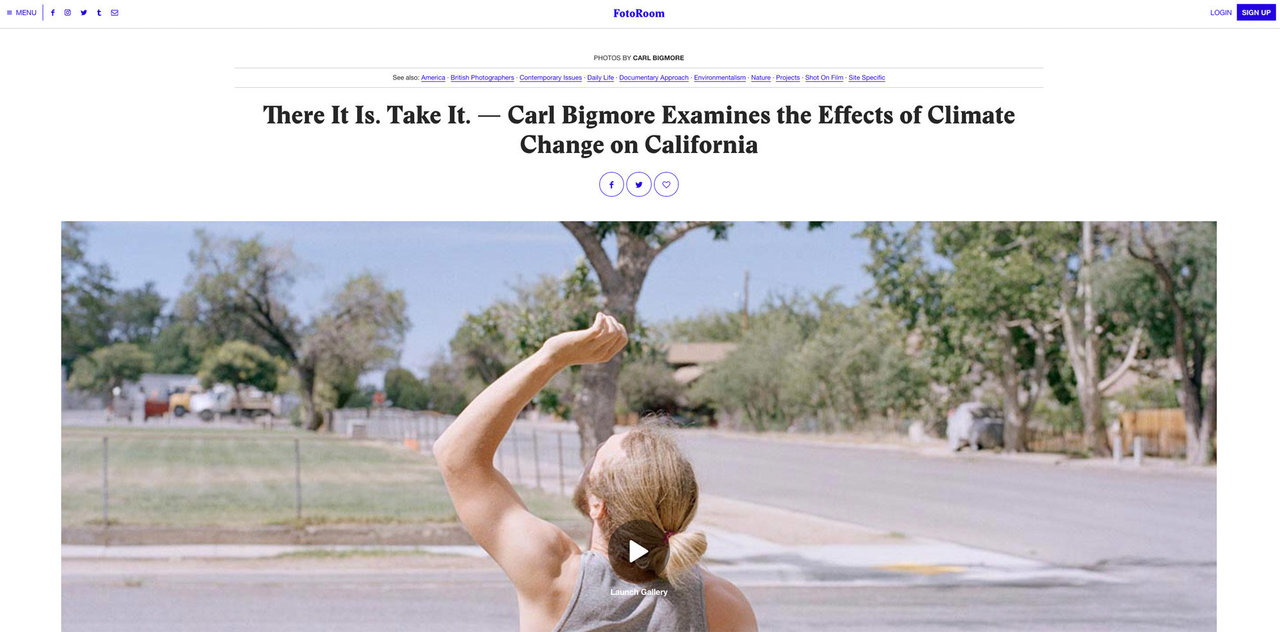 3rd June
Hello there,
This year I've been working with Fuego Books based in Spain on a new photobook entitled 'A Place Both Wonderful and Strange'. The publication will be a collection of 12 photographers who have been inspired by the world of Twin Peaks and David Lynch.
Fuego are currently crowding funding for this so if you would like to order a copy of the book in advance please go along to their Kickstarter page where you can pick up a reduced price copy. Thank you!
Here is the campaign video and link to the page…
https://www.kickstarter.com/projects/1114340270/a-place-both-wonderful-and-strange
20th May 2017
I'm pleased to have received The Graduate Photographers Award in conjunction with Magnum and Photo London. Here's some nice press…
http://www.bjp-online.com/2017/05/photo-london-week-the-graduate-photographers-award-2017/
http://www.huckmagazine.com/art-and-culture/photography-2/magnum-graduate-photographers-award-2017/
5th December 2016
Next year I will be part of this book being published my Fuego Books. 12 photographers creating work inspired by David Lynch's 'Twin Peaks'.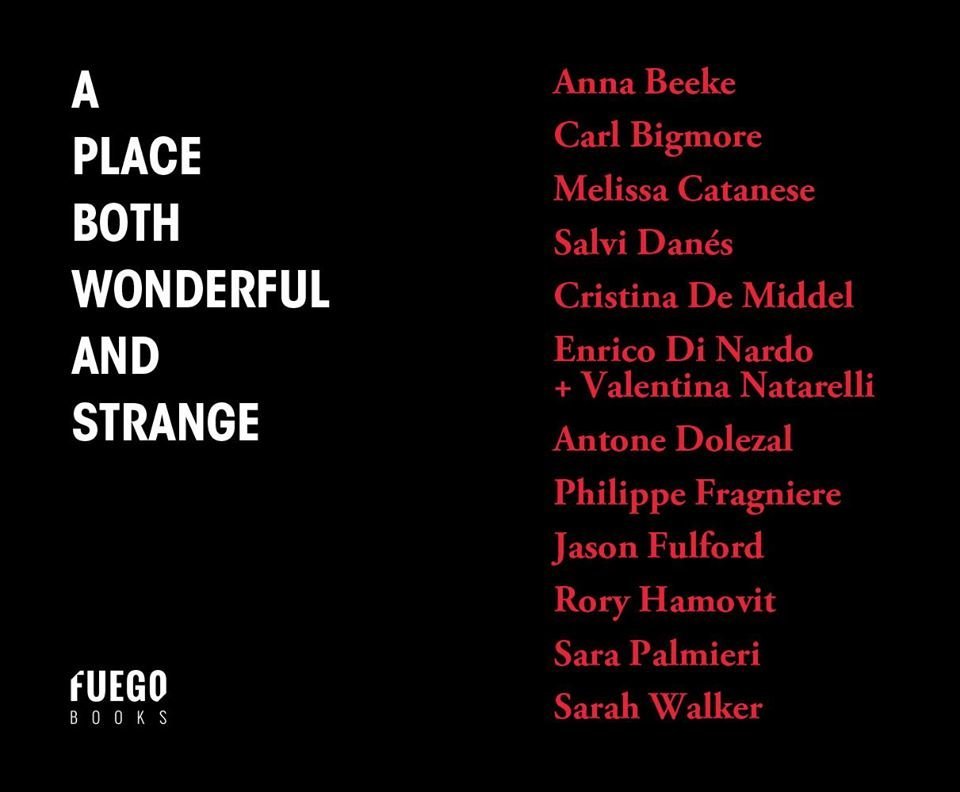 21st September 2016
I'm pleased to have my work on show at this years Brighton Photo Fringe. A selection of images from my project 'Between Two Mysteries' will be projected as part of the
OPEN16
Solo Shortlist Showcase at the Phoenix Brighton. More information here…
http://photofringe.org/2016/exhibitions/open16-solo-shortlist-showcase/
19th February 2016
I recently started a Kickstarter campaign in order to help fund my next project. Below is the campaign video and you can visit this link to find out more about the project…
https://www.kickstarter.com/projects/878512783/states-of-change
30th October 2015
Pleased to have been awarded The Louis Roederer Foundation Student Public Award at Planche(s) Contact for some work I produced whilst on residency in Deauville. Here is a little bit more about my time there…
http://bit.ly/1Mmfxih
5th October 2015
Here is an interview I recently did with Aesthetica Magazine for their feature on The Next Generation 2015.
6th May 2015
I was recently selected as a finalist in the European Publishers Award for Photography. This award came with a prize of having a book published by five publishers across Europe simultaneously. I thought it would be a good excuse to show some shots here of my self-published and handmade book that was selected. A very limited number are available to buy so if you are interested please email me.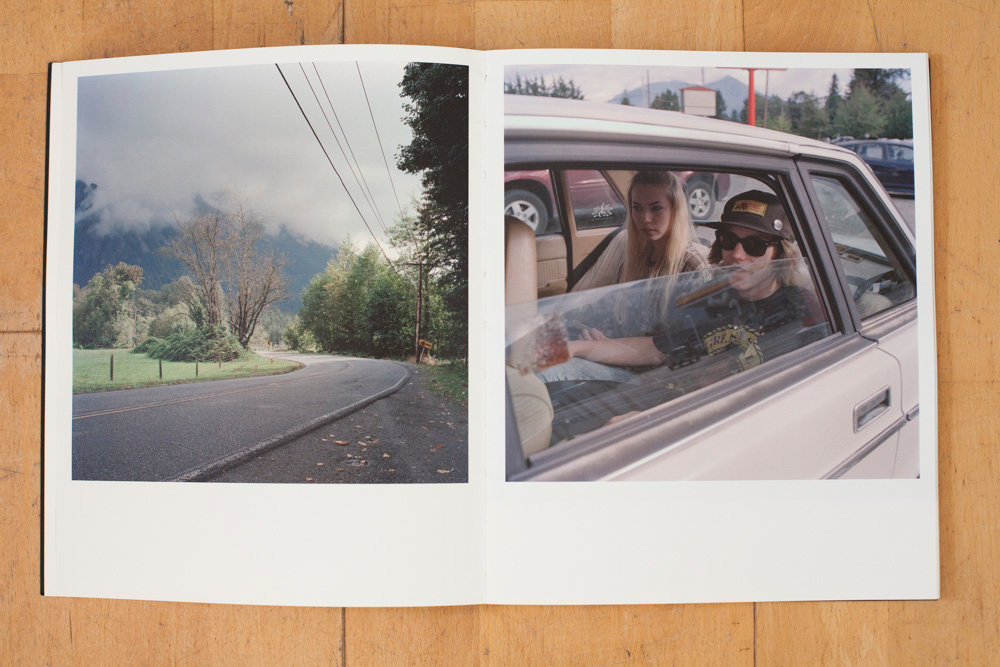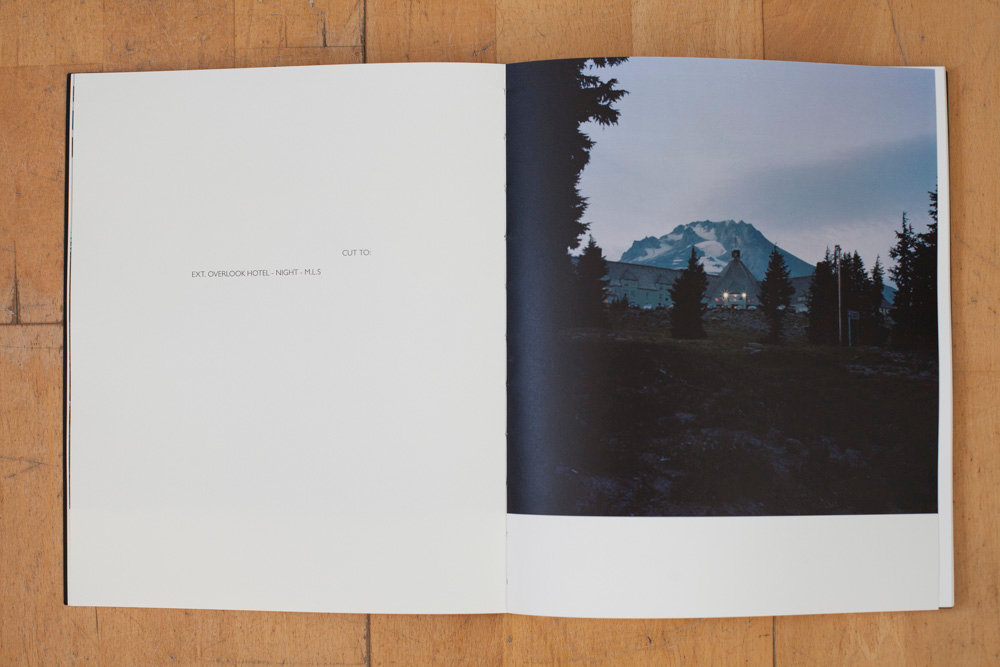 24th March 2015
I did another interview about my project
Between Two Mysteries
with the good people at It's Nice That. Here is the link…
http://www.itsnicethat.com/articles/carl-bigmore-between-two-mysteries
11th March 2015
Some pictures of my exhibition at Harbourfront Arts Centre, Toronto. On until June 14th 2015.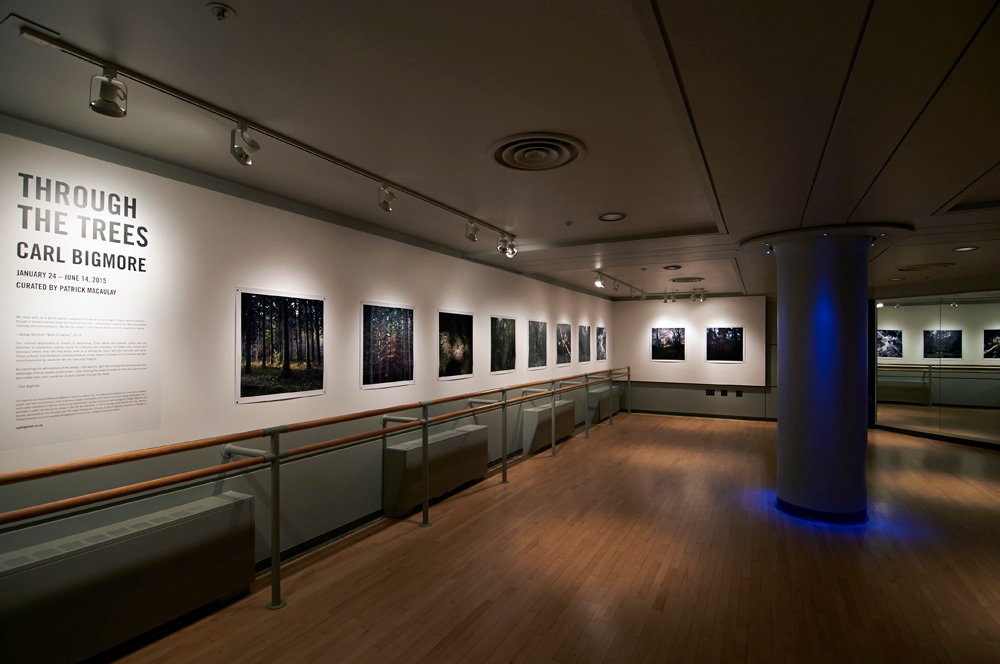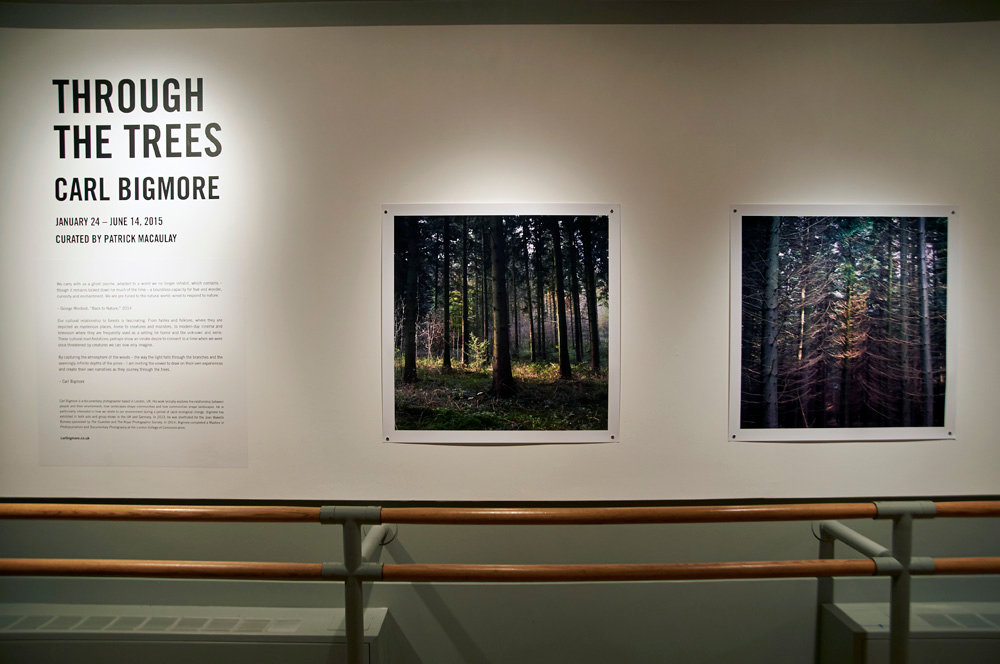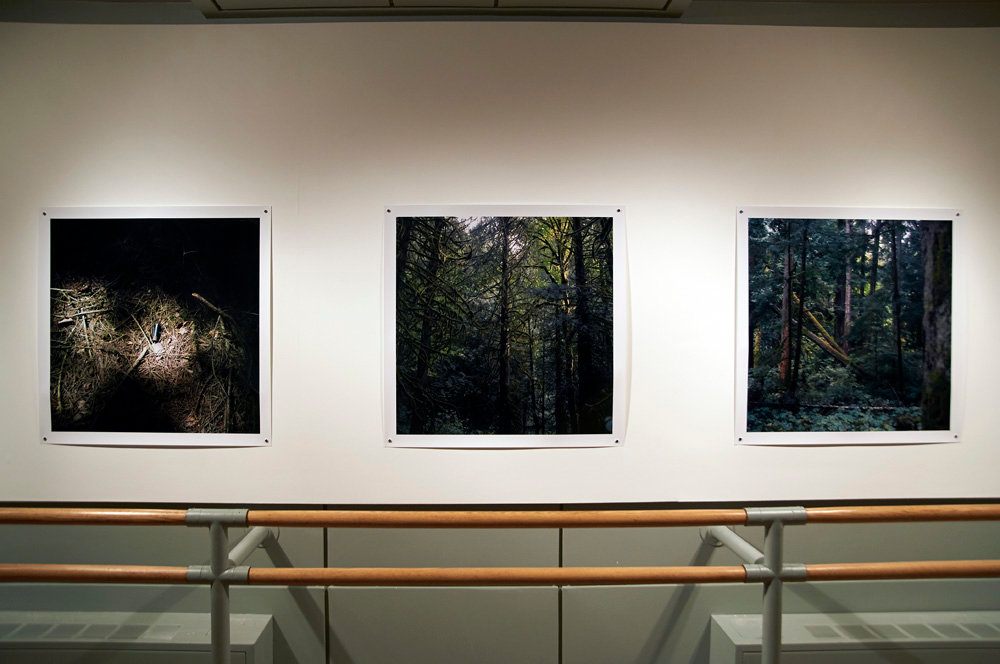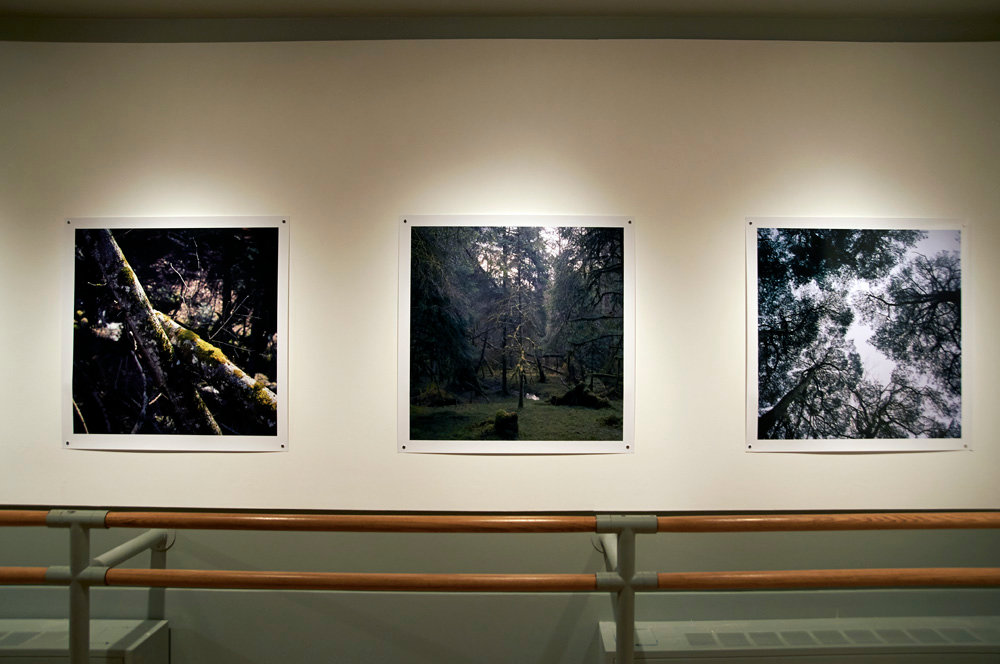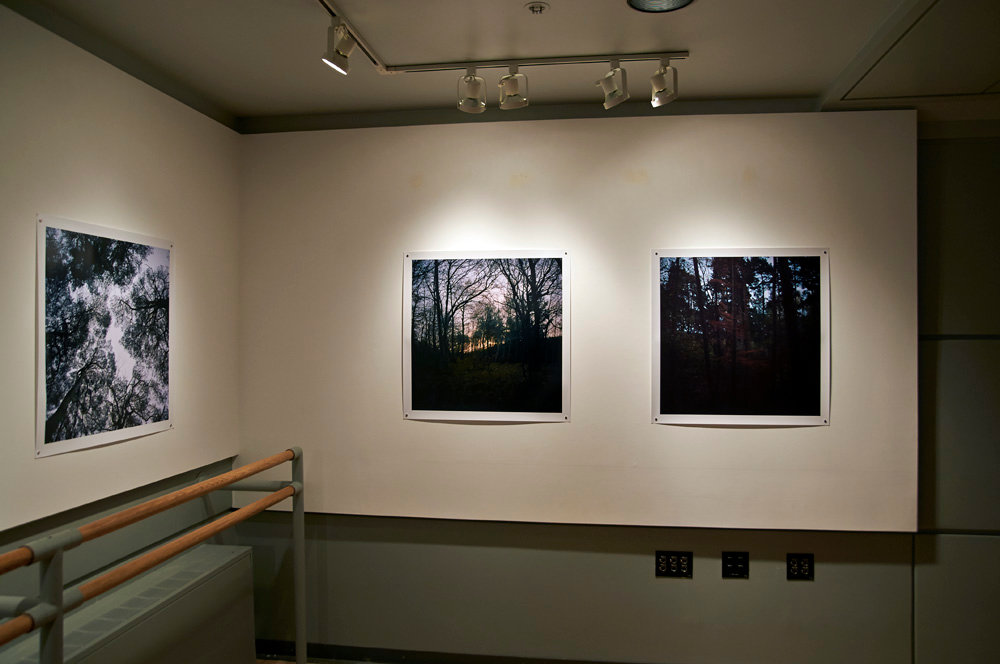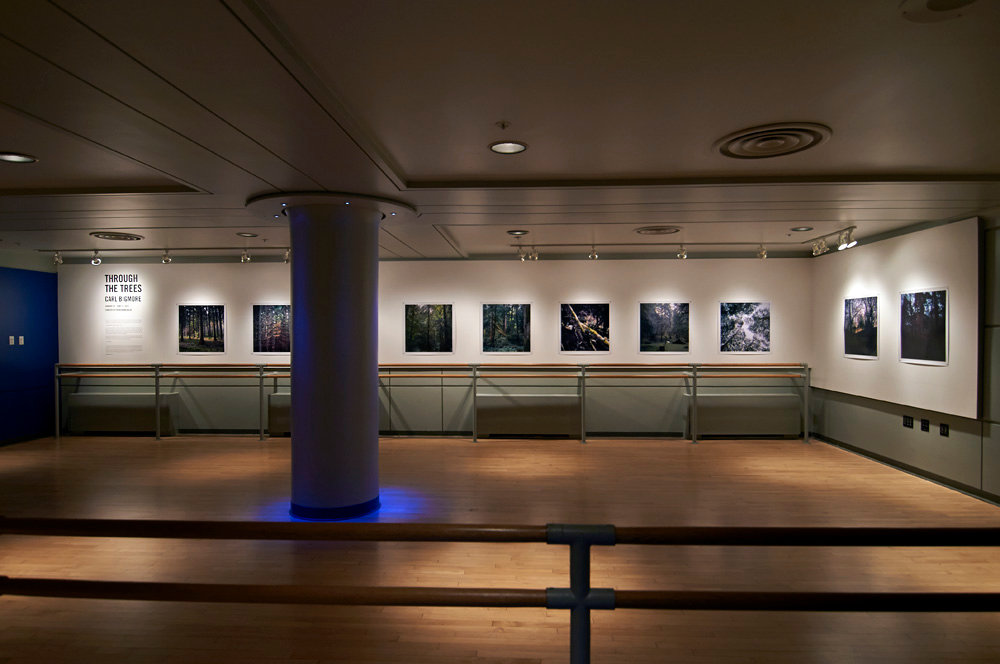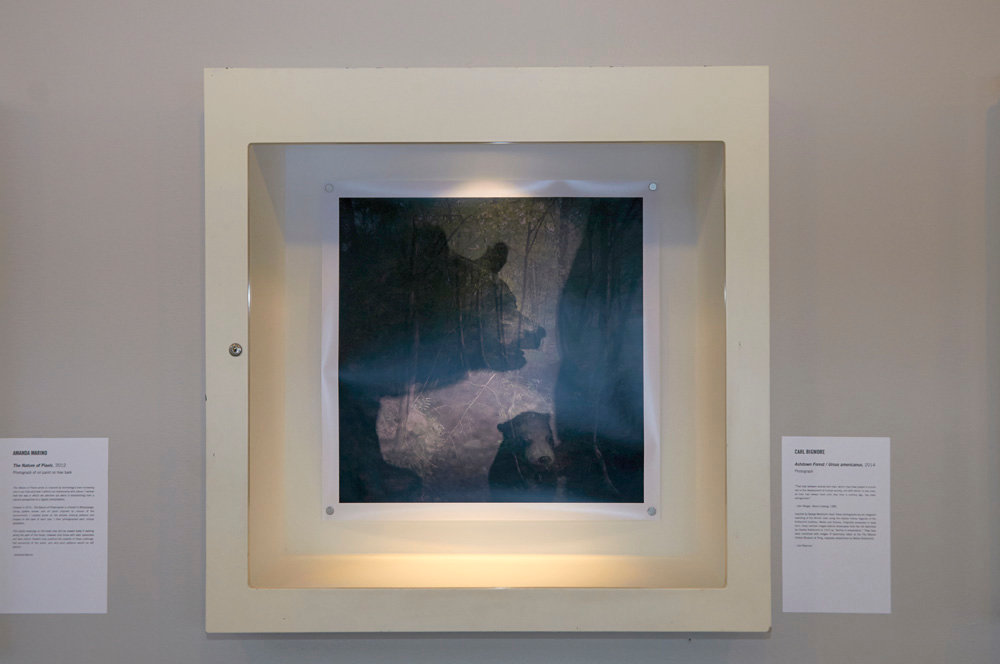 Photographs by Tom Bilenkey
4th March 2015
I was recently awarded the Metro Imaging Mentorship prize in conjunction with the London College of Communication
MA
Photojournalism and Documentary Photography. Here is a little interview I did about the award and my work…
http://www.metroimaging.co.uk/interview-with-carl-bigmore-lccmapjd-metro-award-winner-2015
This is a real thrill to have the support of Metro as I start working on a new body of work later this year.
4th February 2015
I recently did an interview with Artefact Magazine in London where I talk about my working in the Pacific Northwest, my granddad and being a whale (of course).
http://www.artefactmagazine.com/2015/02/03/in-conversation-with-carl-bigmore/
2nd February 2015
Pleased to say my story
Between Two Mysteries
is now represented by
INSTITUTE
.
http://www.instituteartist.com/filter/feature/feature-Between-Two-Mysteries-Carl-Bigmore
20th January 2015
From this Friday (January 23rd) I will have some work on display at the Harbourfront Arts Centre, Toronto.
The work is part of the Deeps Woods Winter/Spring Visual Arts Exhibiton and will run until June 14th, 2015.
For more details please visit the Harbourfront website
http://www.harbourfrontcentre.com/visualarts/2014/deep-woods-visual-arts-exhibitions-winterspring-2015-2/
25th January 2014
I will now be keeping my blog here with more frequent updates…
http://carlbigmore.tumblr.com/
24th June 2013The Suburbs – Changing Landscapes Part 2
A second project I have started recently is based in Milton Keynes and explores the perceived notion of a place without a history.
Milton Keynes is a new town built in the 60's to ease housing congestion in London. Designed on a grid system inspired by Californian urban theorist Melvin M. Webber. there is a quintessential American feel to the city where the car takes precedence. Residential areas are accessed by a network of roundabouts and there's an off-kilter feel to the city that brings to mind fictional towns in American TV and film, whilst still maintaining a very British core. Surprisingly, through research I have found that parts of the city date back to the Bronze Age and it was known to the Romans as a dark and eerie forest. This juxtaposition of modernity and history, the urban and the rural, form the central themes of this project.
These photographs are taken from my first couple of trips.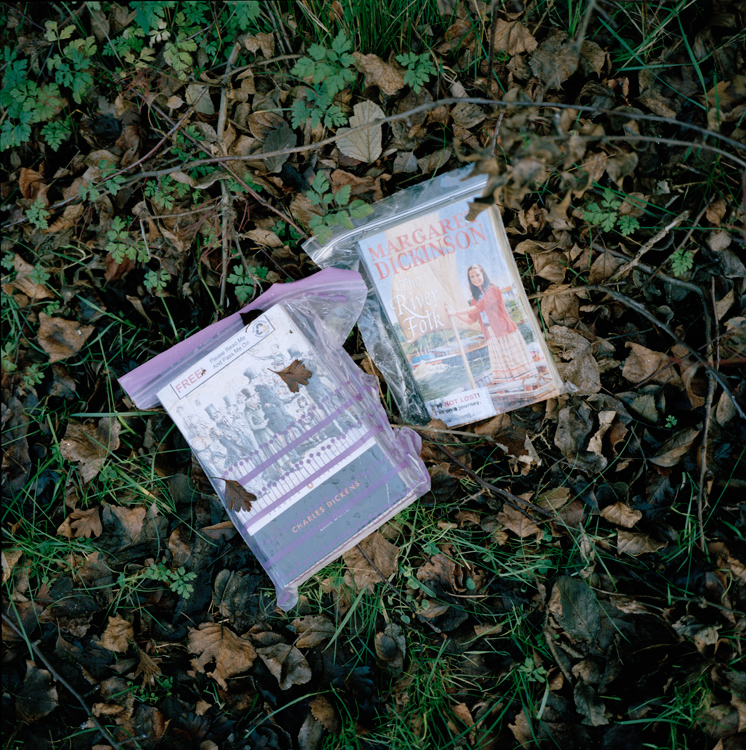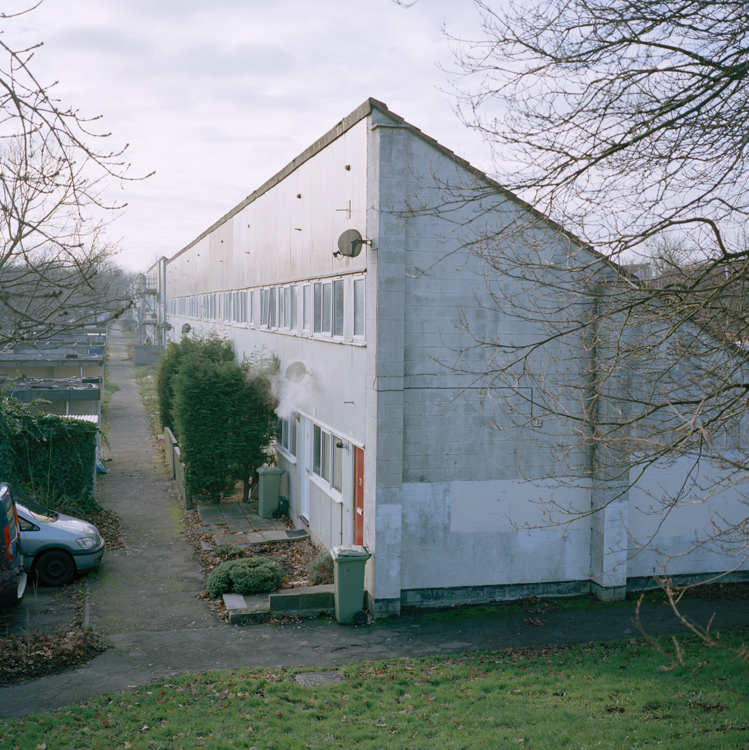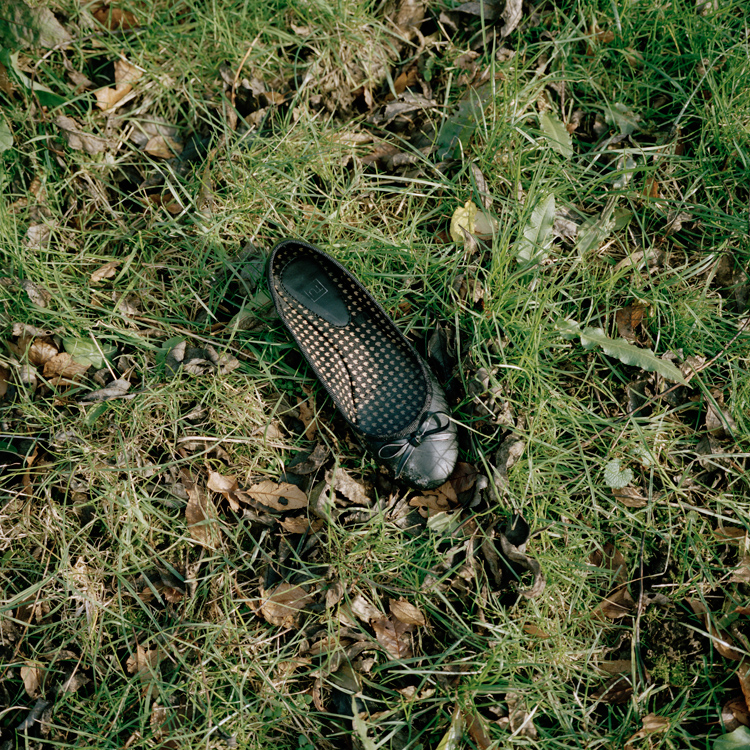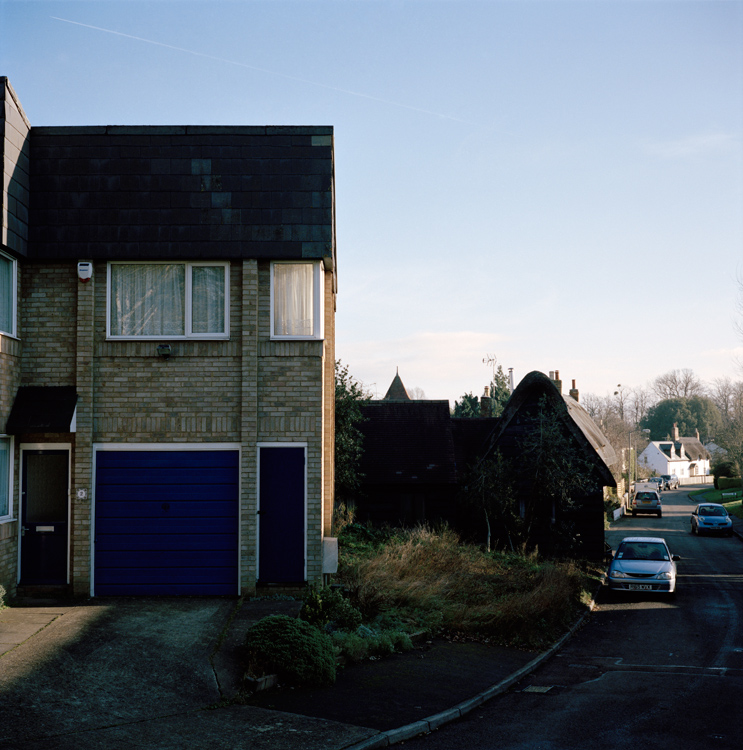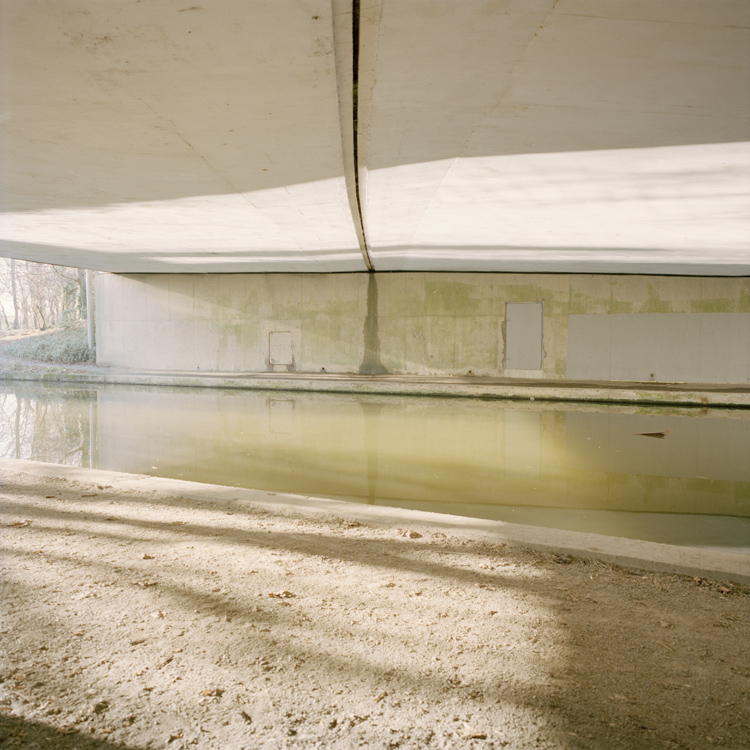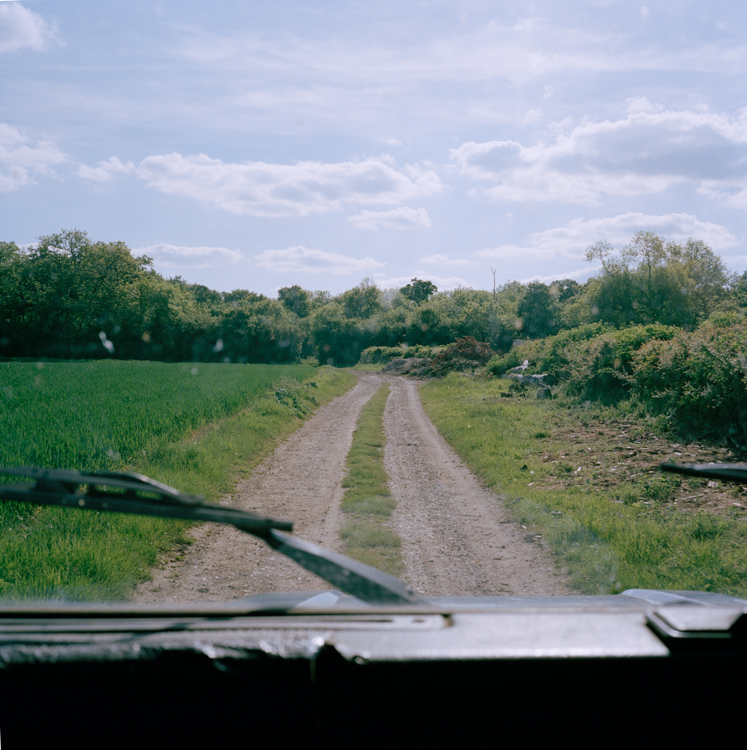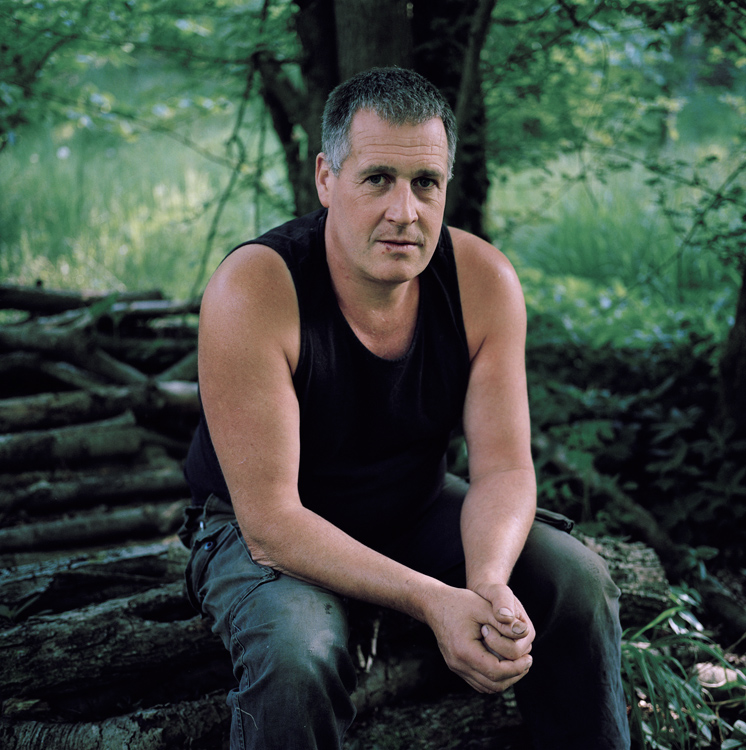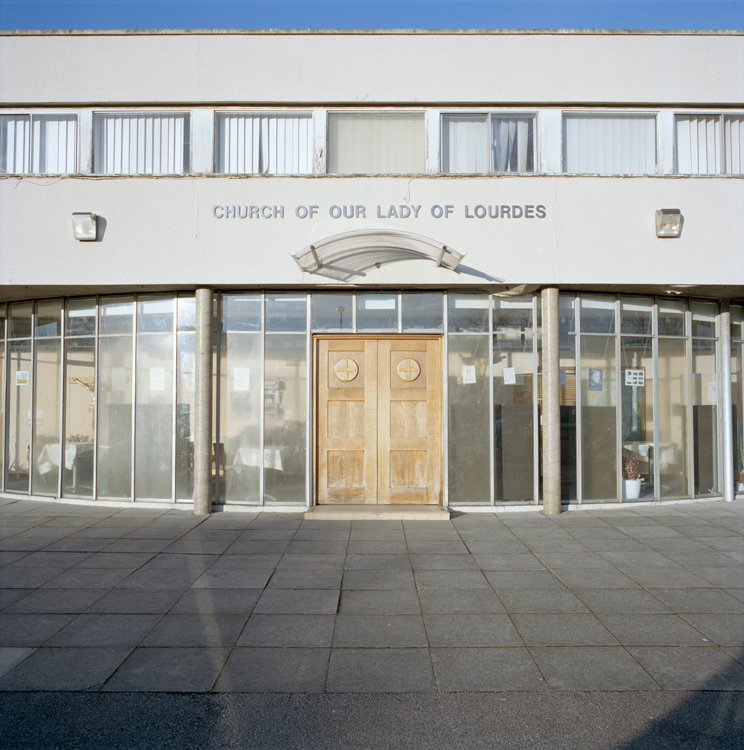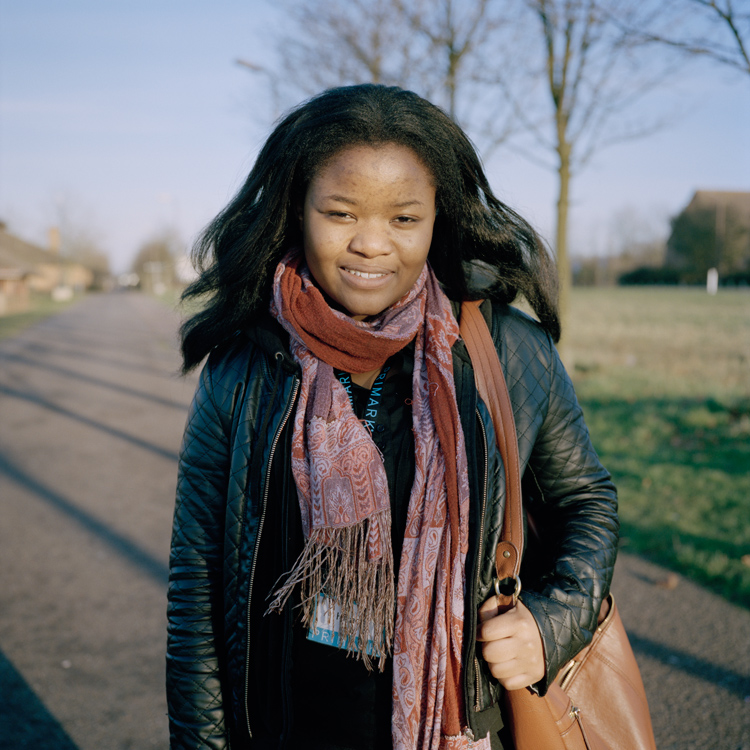 8th June 2013The Suburbs – Changing Landscapes Part 1
In recent months I've started working on two new projects. Both about the suburbs.
The first is a suburb of Northern Toronto, Canada called Lawrence Park. With it's detached houses and pristinely kept lawns it is a characteristically North American suburb, in recent years it was ranked the richest neighbourhood in Canada.
Such desirability makes for expensive property, the average price of a home on Lawrence Park was $2,421,036 in 2011. More interestingly most houses being purchased are bulldozed to make way for brand new builds, such is the wealth in the neighbourhood that the cost of building a home is deemed a fraction of what the actual plot costs.
The photographs below are of John Ebbs, he has lived on Lawrence Park from a young age and when his parents moved into a retirement home he took over the house with his partner. His home stands out at odds with the luxurious new builds going up around the neighbourhood, his modest property sits quietly on the corner of Lewes Crescent and St Leonards Avenue, a slice of the old that is rapidly being overshadowed.
I hope to return later in the year to continue this project.
I will post part two of my suburbs projects soon.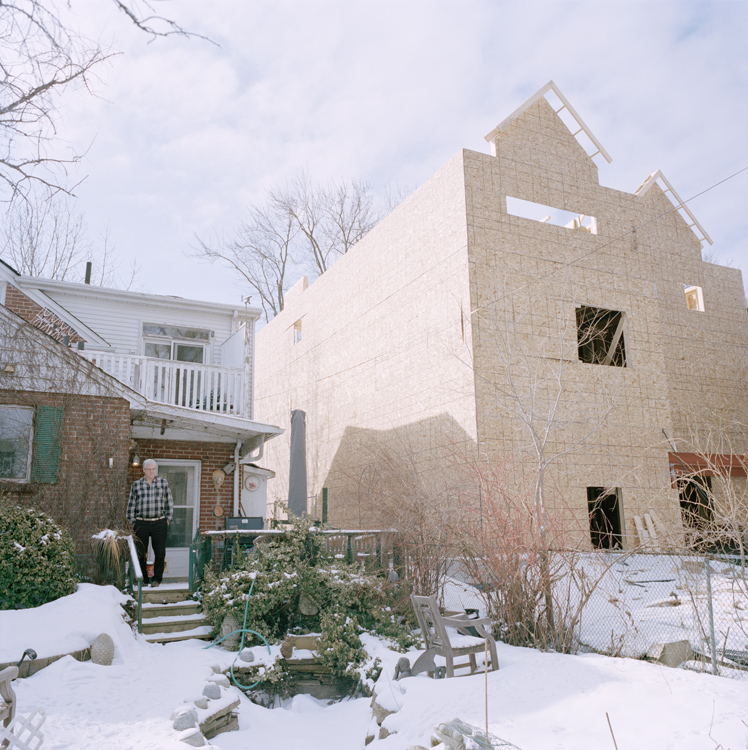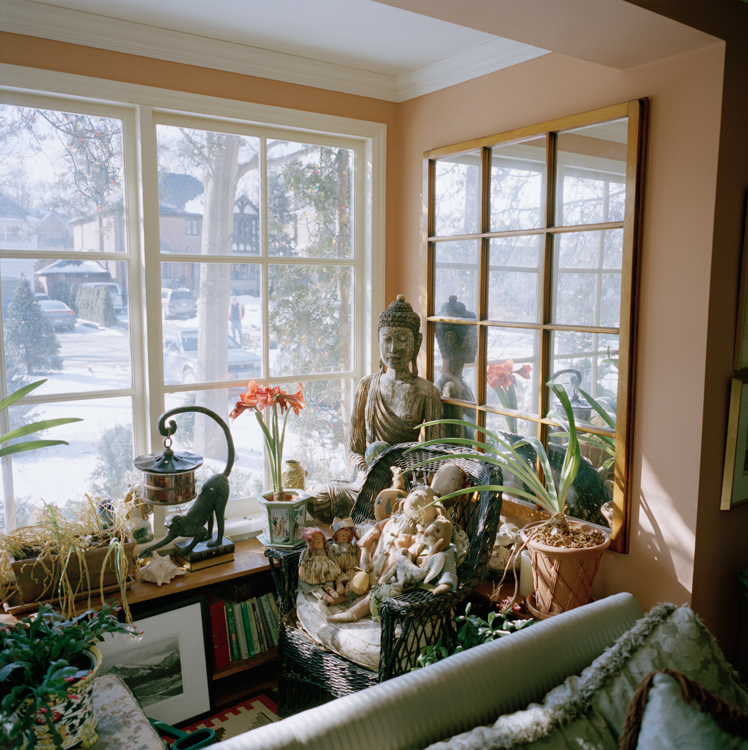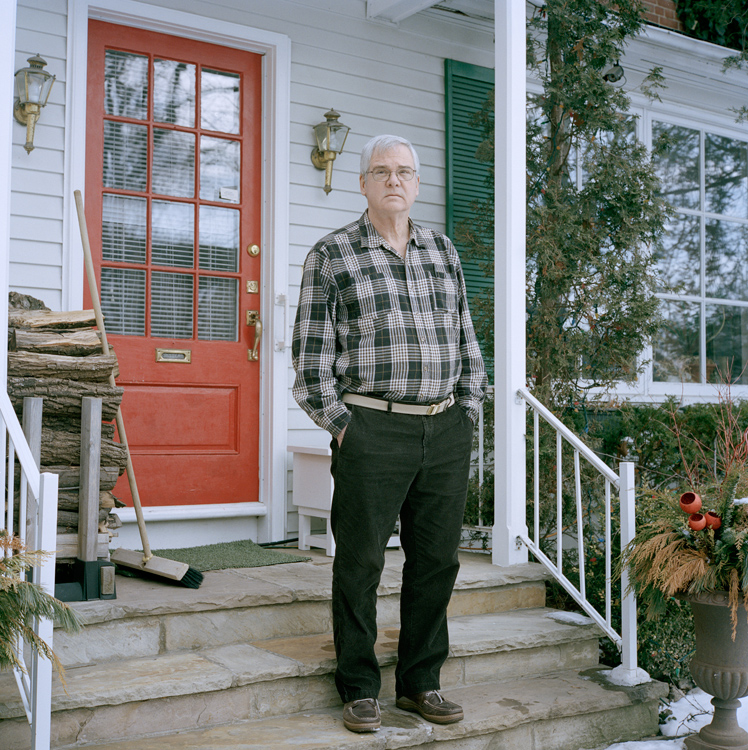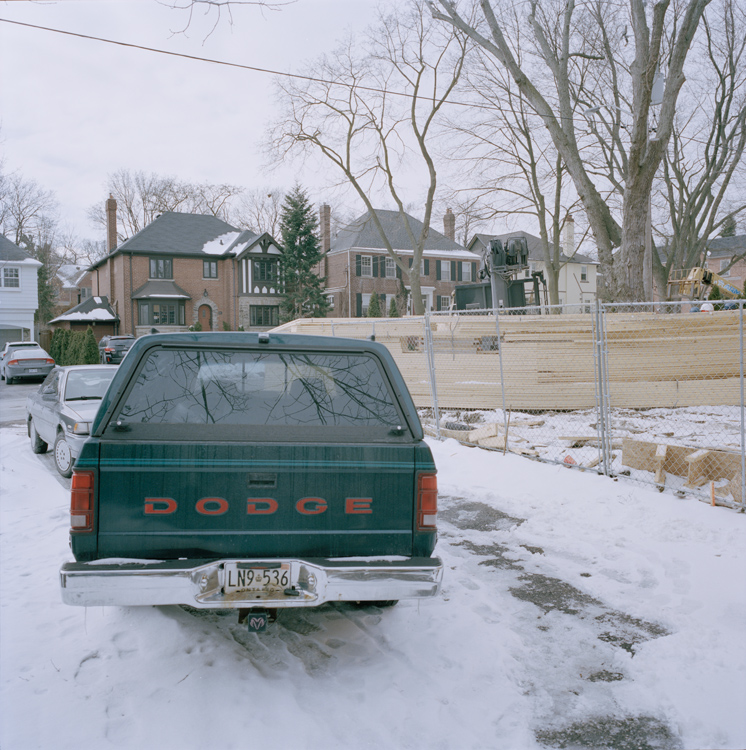 27th February 2013
One of my pictures is featured on the rather lovely photography blog
If You Leave
today.
Very nice to be associated with such a well curated blog…
http://if-you-leave.tumblr.com/
here's the picture they chose…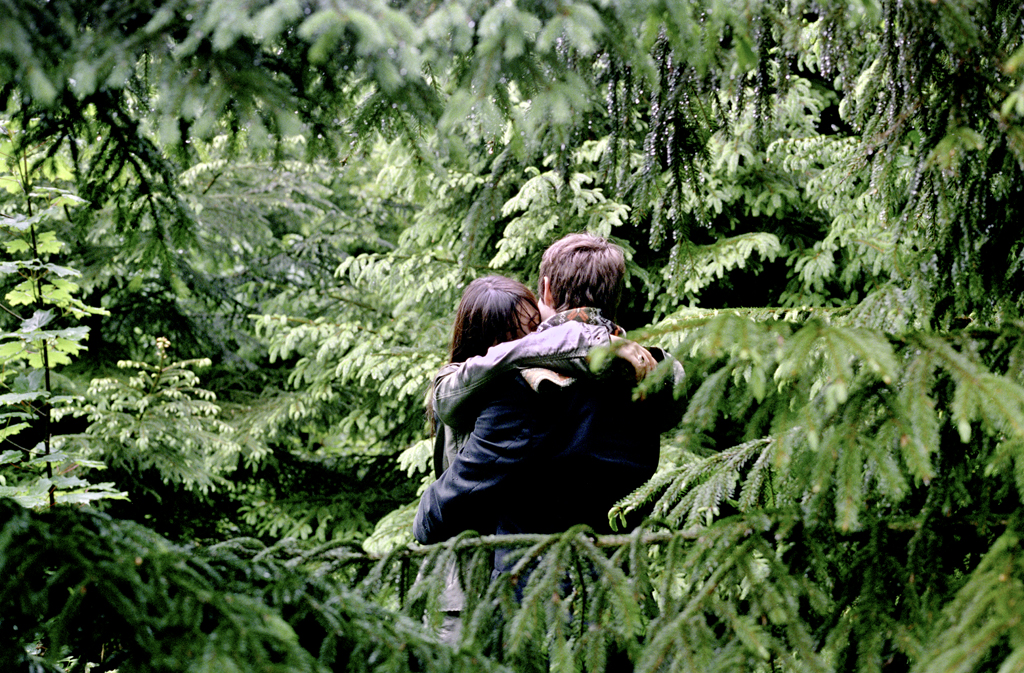 11th February 2013The Hairdresser
Being a hairdressers son I think I have an unhealthy appreciation for the craft of cutting hair. I spent many Saturdays hanging around my Dad's salon when I was young. I remember all the stories my dad would hear through his clients and it occurs to me now that the hairdresser's chair is very much like the psychiatrists couch to some people.
My hairdresser's name is Dan. We talk a lot about music, he has introduced me to some awesome bands and the brilliant listener funded radio station
WFMU
. He has an array of tattoos, all of which have a personal story behind them. He has a genuine and admirable interest in spiritualism and he is also probably a pretty cool Dad.
As I get older and genetics appear to have dealt me a dud card, follicley speaking, I am slightly saddened that my trips to the hairdressers will result in less interesting cuts. So this is a tribute to a very enjoyable hour I spend every 6 weeks with my hairdresser, Dan.
We took these photographs out the back of the hair salon on quite a gloomy day, I like the moodiness this has created…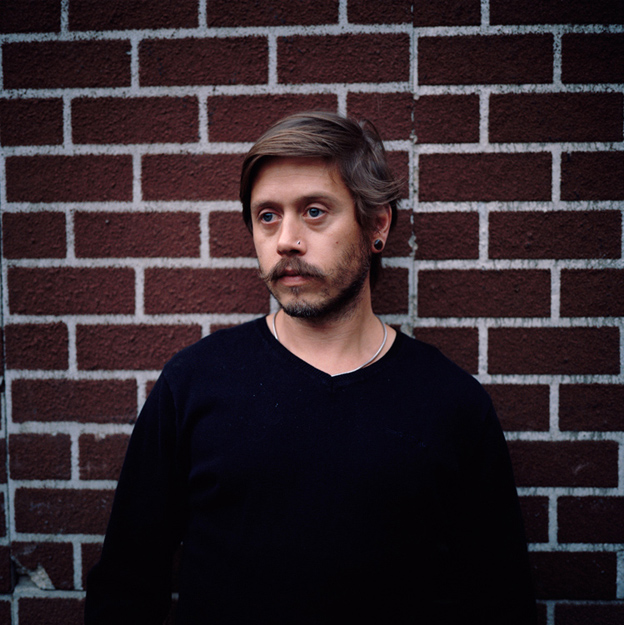 And here is a nice little detail shot, I remember the first haircut I had with Dan he wore rubber cloves as this tattoo on his palm was still healing…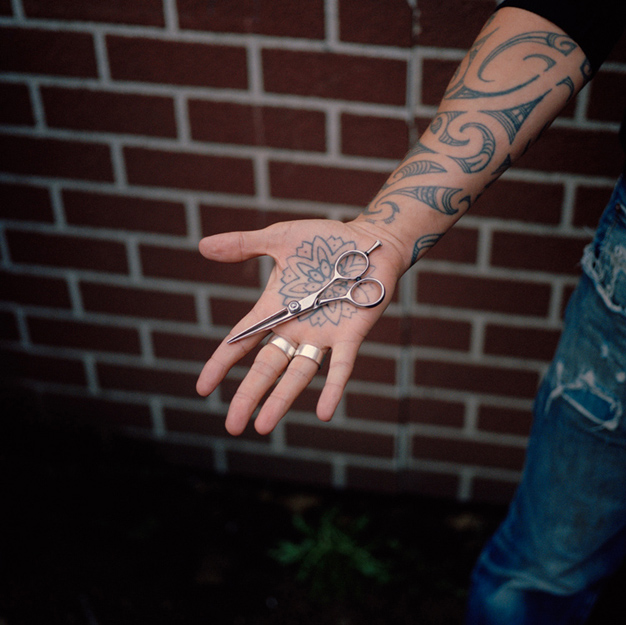 4th February 2013
Back in October I took a short trip to Venice. During these two days I plugged myself into my Walkman (well iPod, but Walkman lends an apt romanticism) and just got lost walking around different neighbourhoods, passing through countless churches, inadvertently finding myself in the middle of a student protest, stopping for shots of espresso, tasty pizza and a few Aperitifs.
I love listening to music while taking pictures; it lends a cinematic scope to things. It's a nice way of creating my own little film. So, for this blog I decided to put the photos I took from my Venice trip to some music by a great band called Tren Brothers (I recommend you seek them out). I'm not sure I've completely avoided the photographic clichés associated with Venice but I hope this video creates a sense of what it was like to wander around this lovely city for two days.
I recommend you click on the "HD" icon to see the photos at their best quality (you'll be redirected to vimeo and the icon will be highlighted in blue when it's in HD mode).
Two Days In Venice from Carl Bigmore on Vimeo.
29th January 2013
"A dreaded sunny day
so I meet you at the cemetery gates
Keats and Yeats are on your side…"
Lyrics from Cemetery Gates by The Smiths
A few months ago I visited Paris for the day and went to Père Lachaise Cemetery, as most people do, to see Jim Morrison's and Oscar Wilde's graves. In the search for these plots I wandered the labyrinth of mausoleums and tombs photographing the ones that caught my eye… last weekend in a flurry of snow I visited Abney Park Cemetery in Stoke Newington and found myself doing the same. I liked the ruggedness of Abney Park and the way nature seems to be reclaiming parts of the cemetery. Snow makes everything more photogenic and the beautiful stone structures of Abney Park were no exception.
Whether this will become a long-term project of mine I don't know, but for now I thought I would share some of the results…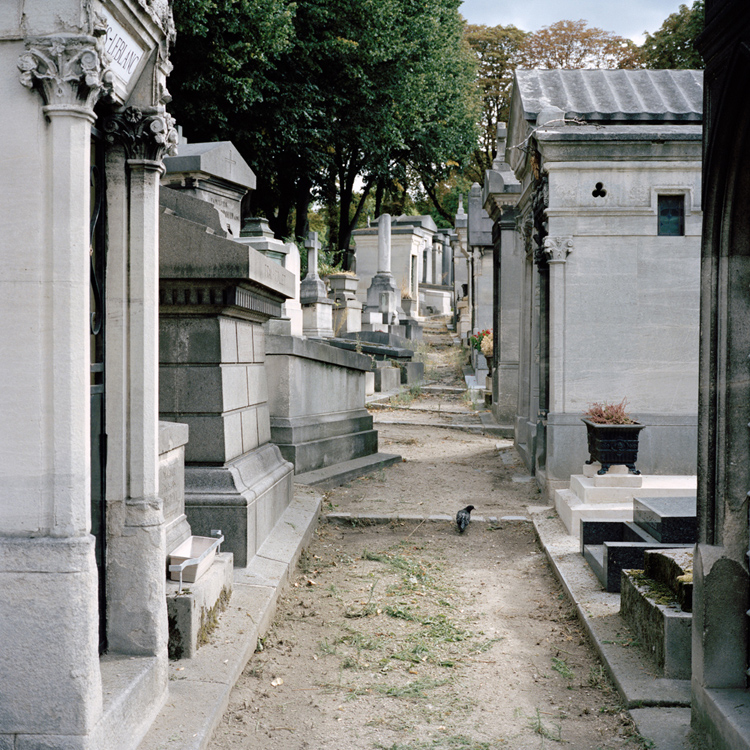 Père Lachaise Cemetery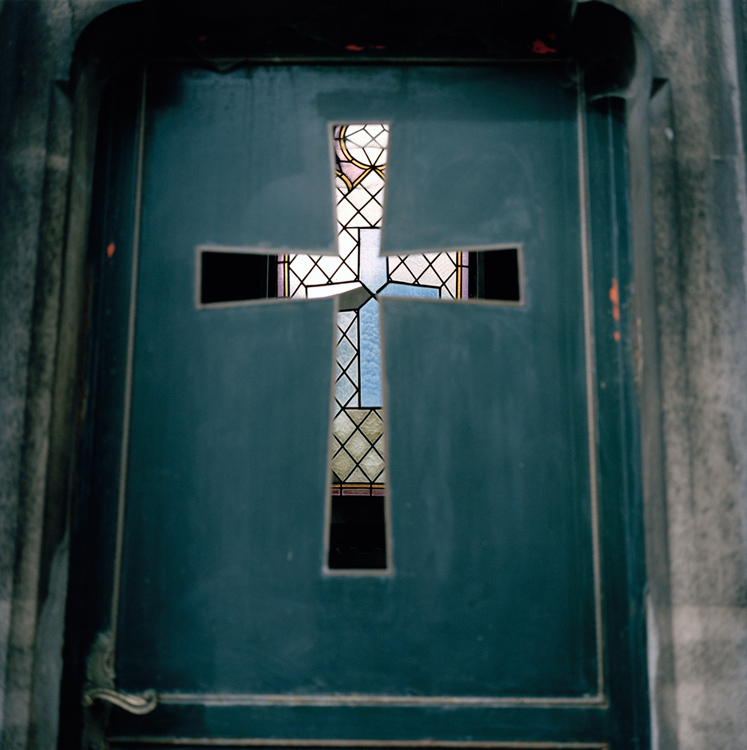 Père Lachaise Cemetery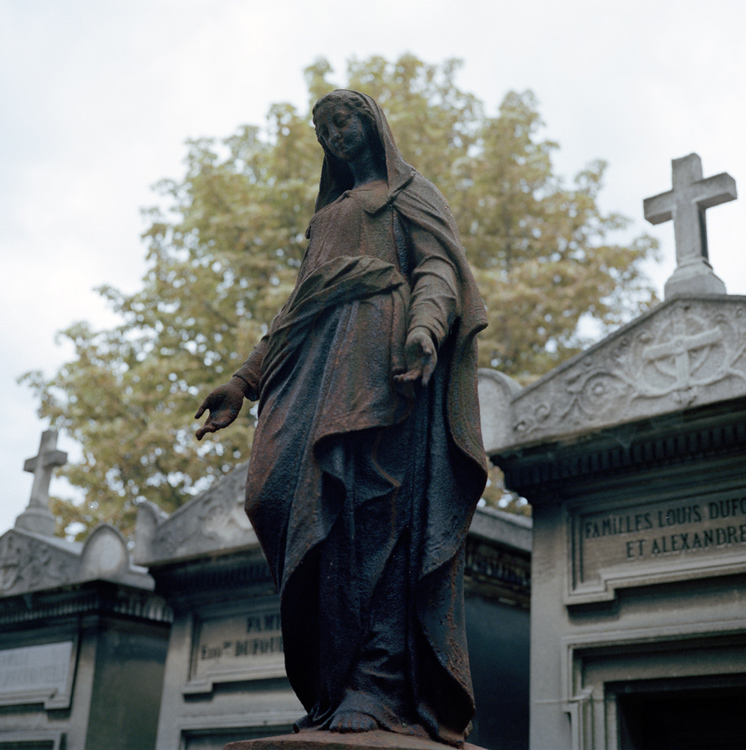 Père Lachaise Cemetery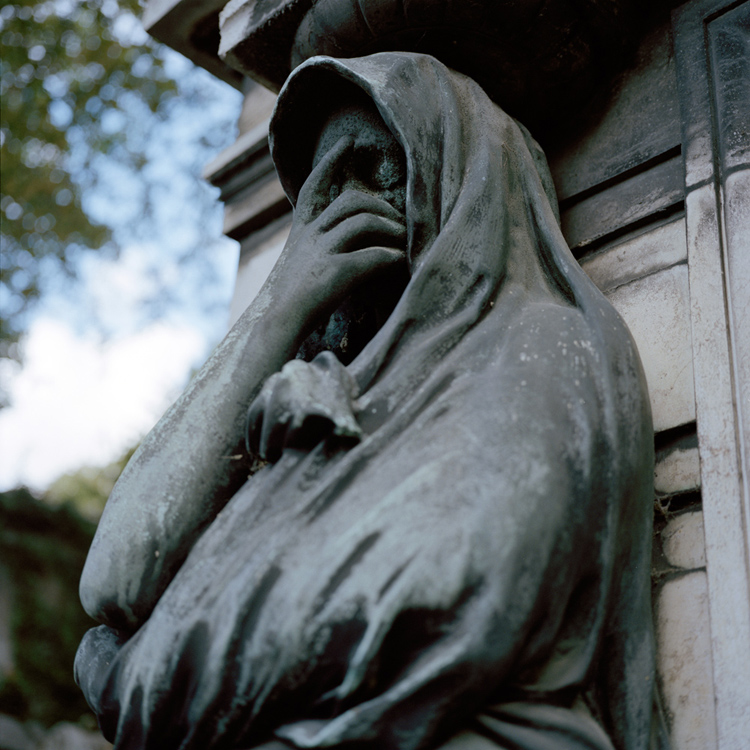 Père Lachaise Cemetery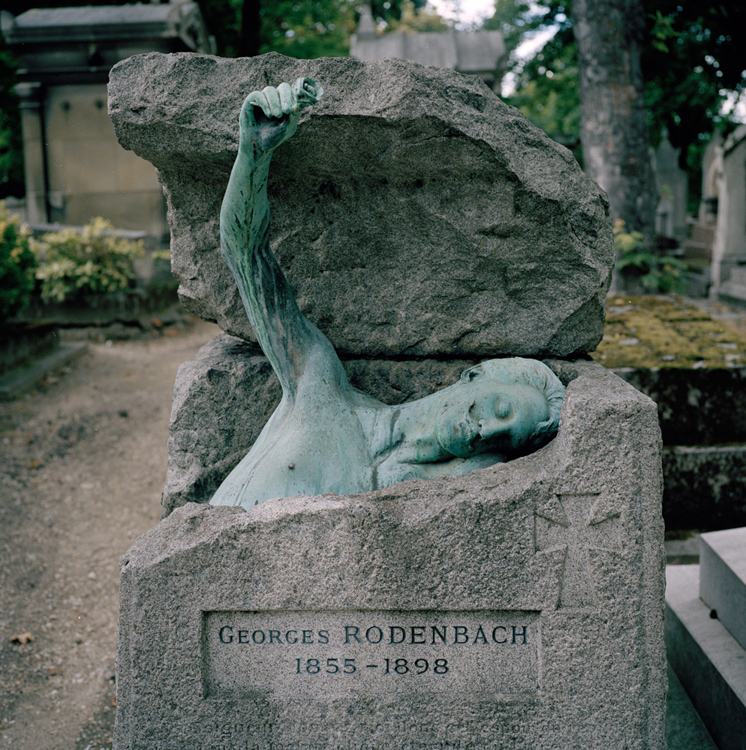 Père Lachaise Cemetery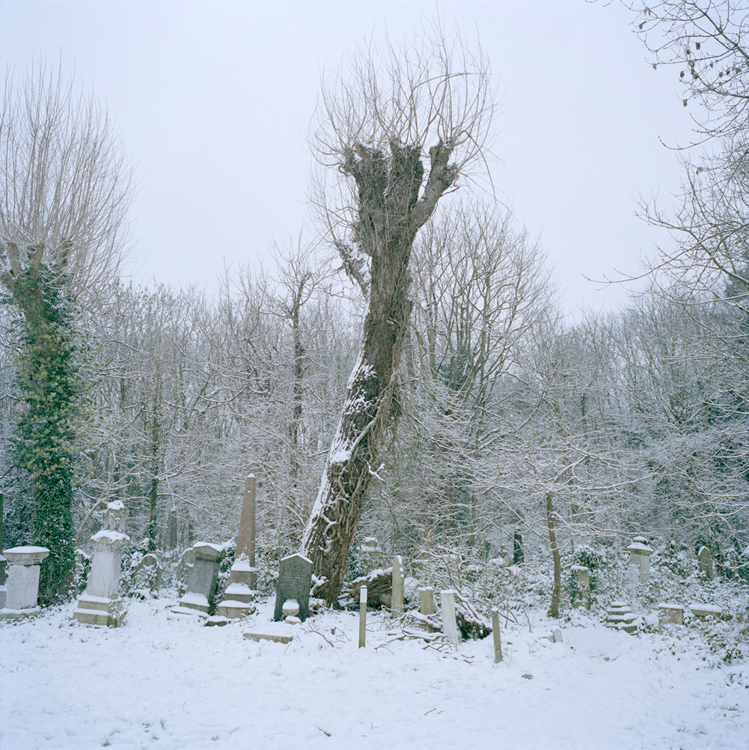 Abney Park Cemetery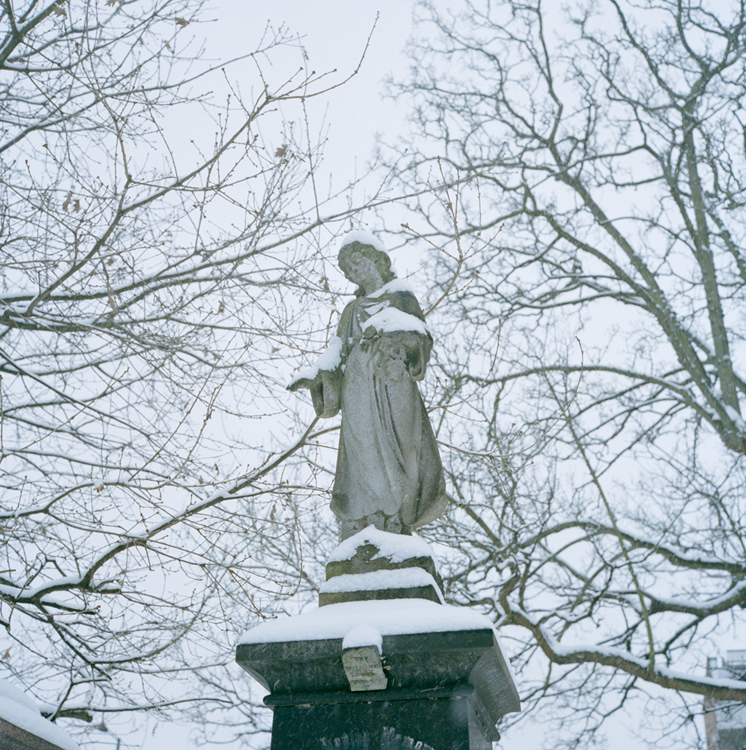 Abney Park Cemetery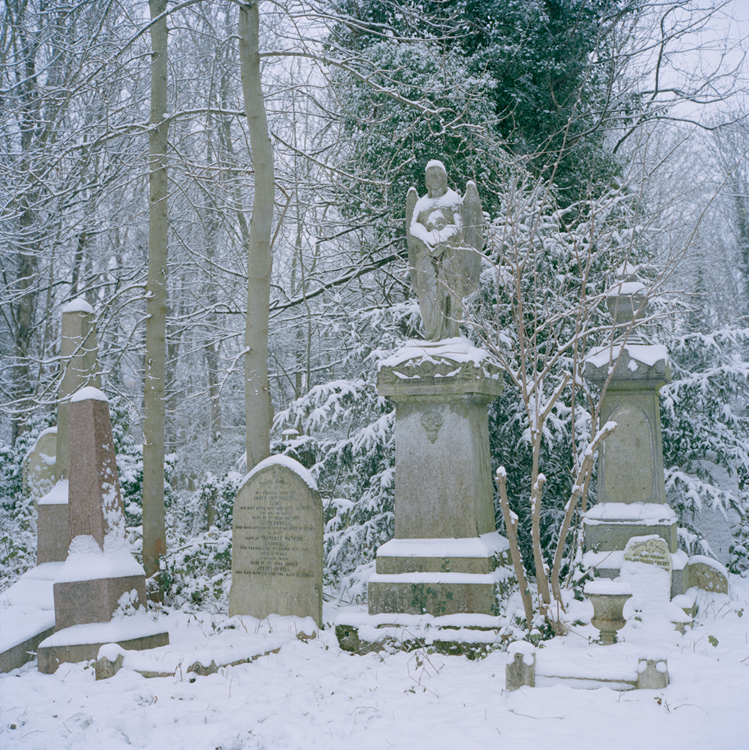 Abney Park Cemetery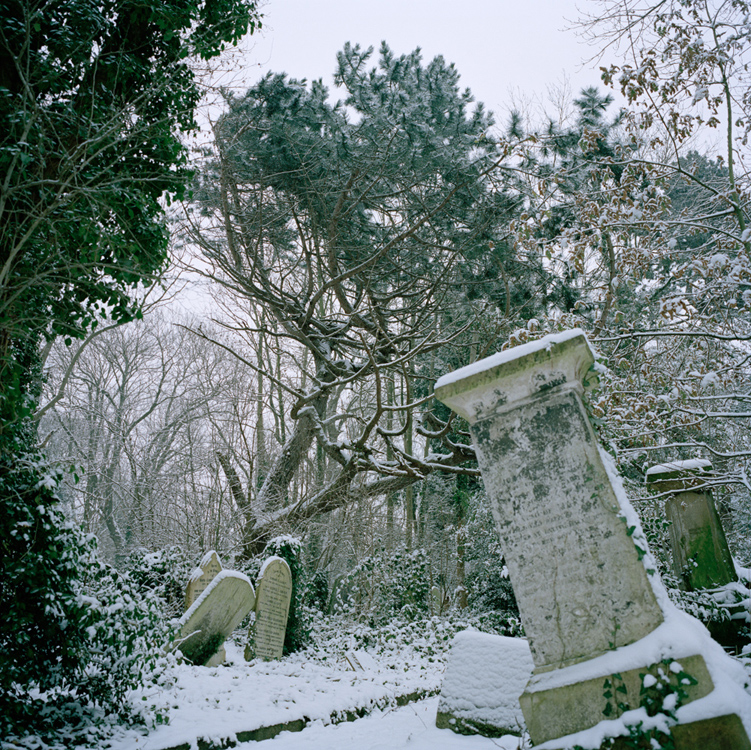 Abney Park Cemetery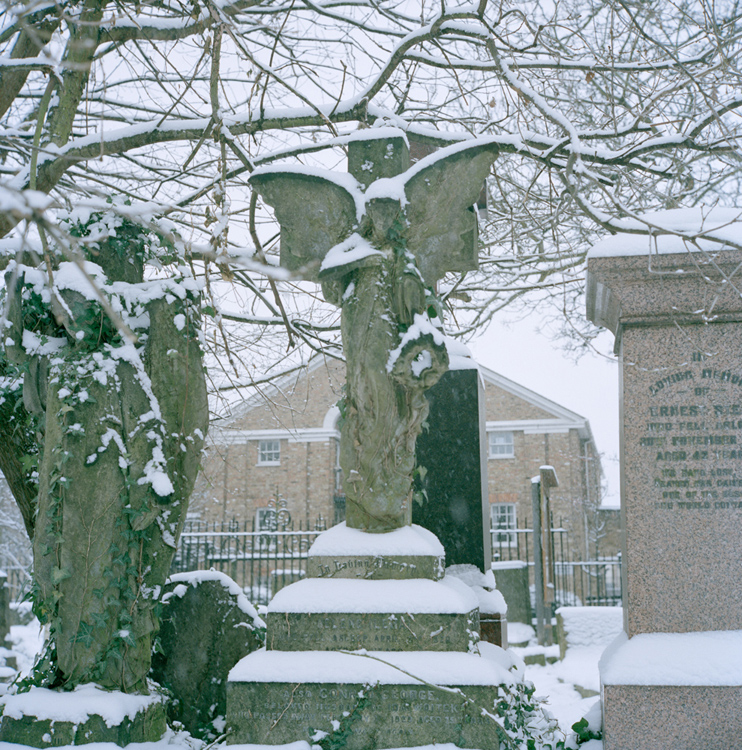 Abney Park Cemetery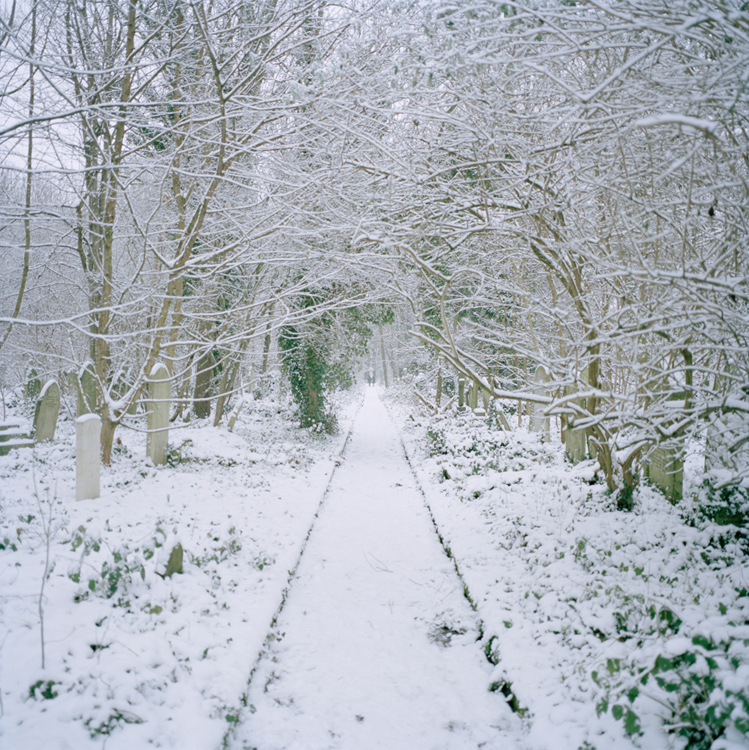 Abney Park Cemetery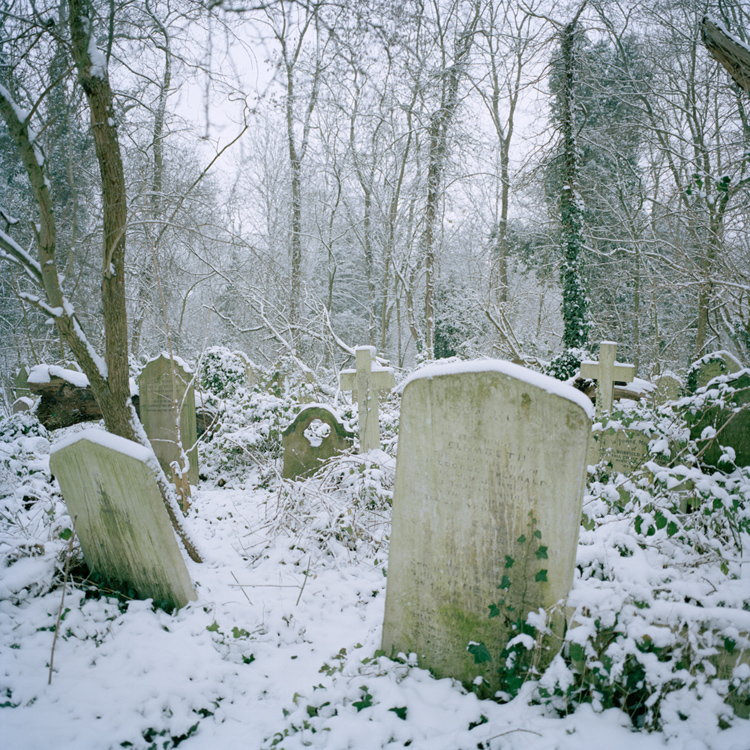 Abney Park Cemetery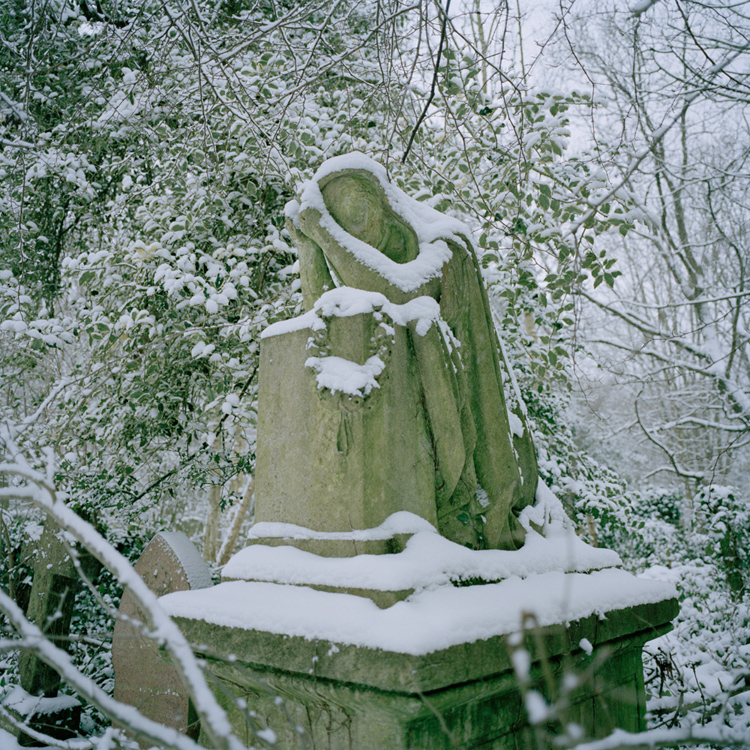 Abney Park Cemetery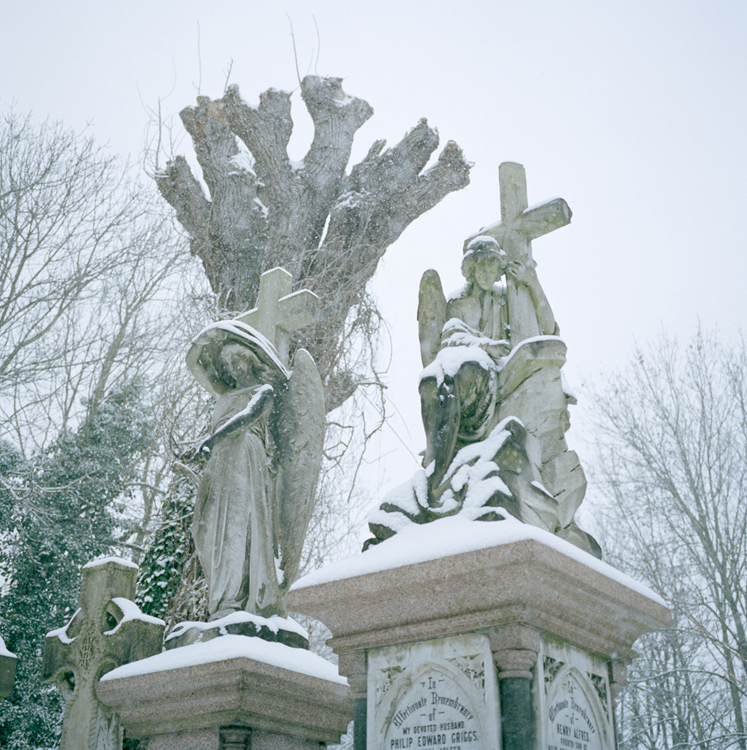 Abney Park Cemetery
21st January 2013
Today is George Orwell day so in honour of that I thought I would post a few pictures taken in Wallington, Hertfordshire. This is where Orwell resided whist writing The Road to Wigan Pier.
Apparently he contemplated turning the house into a local village shop…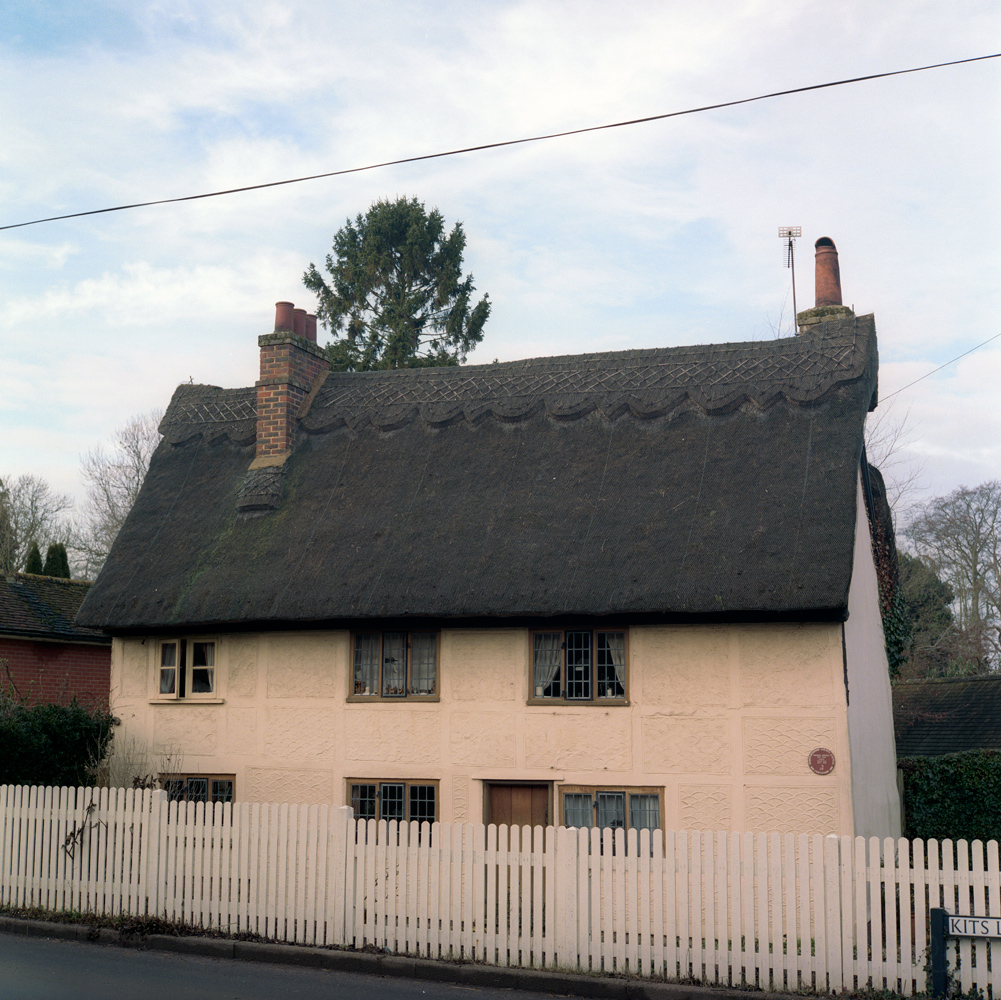 He also married Eileen O'Shaughnessy in this local church….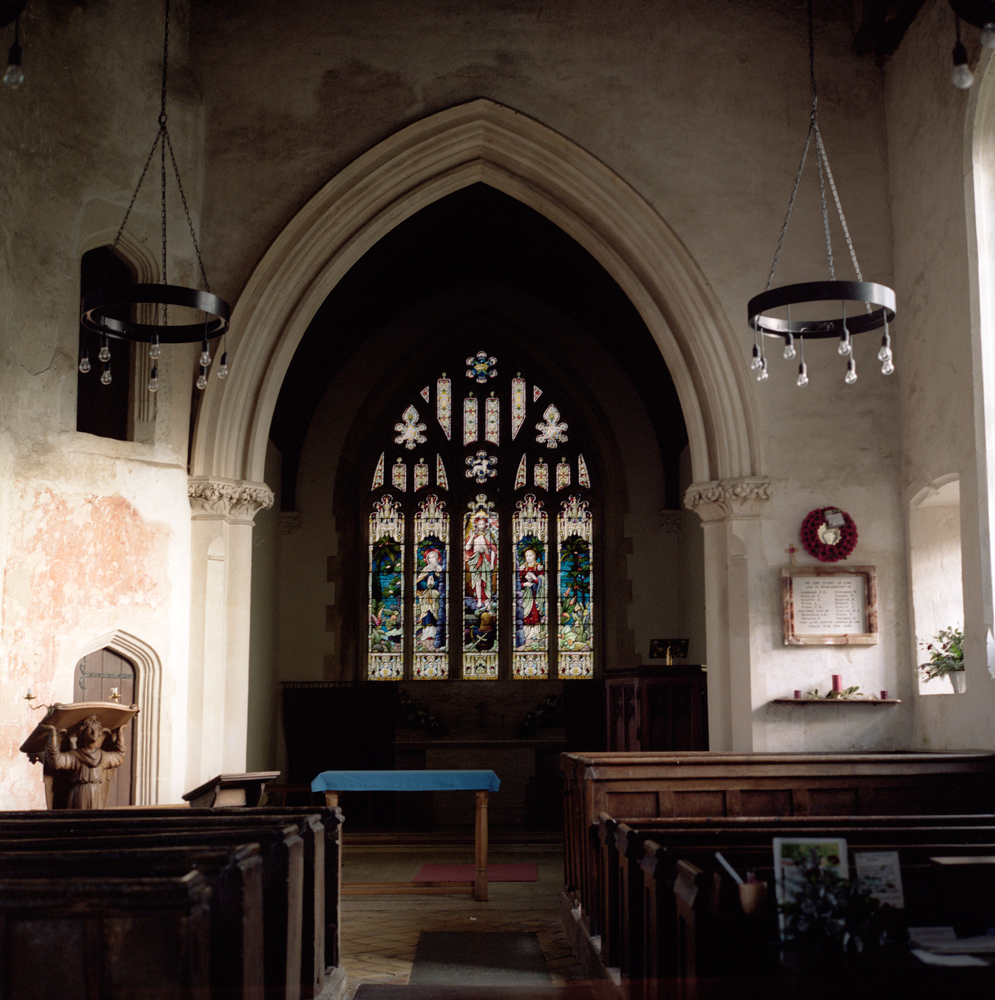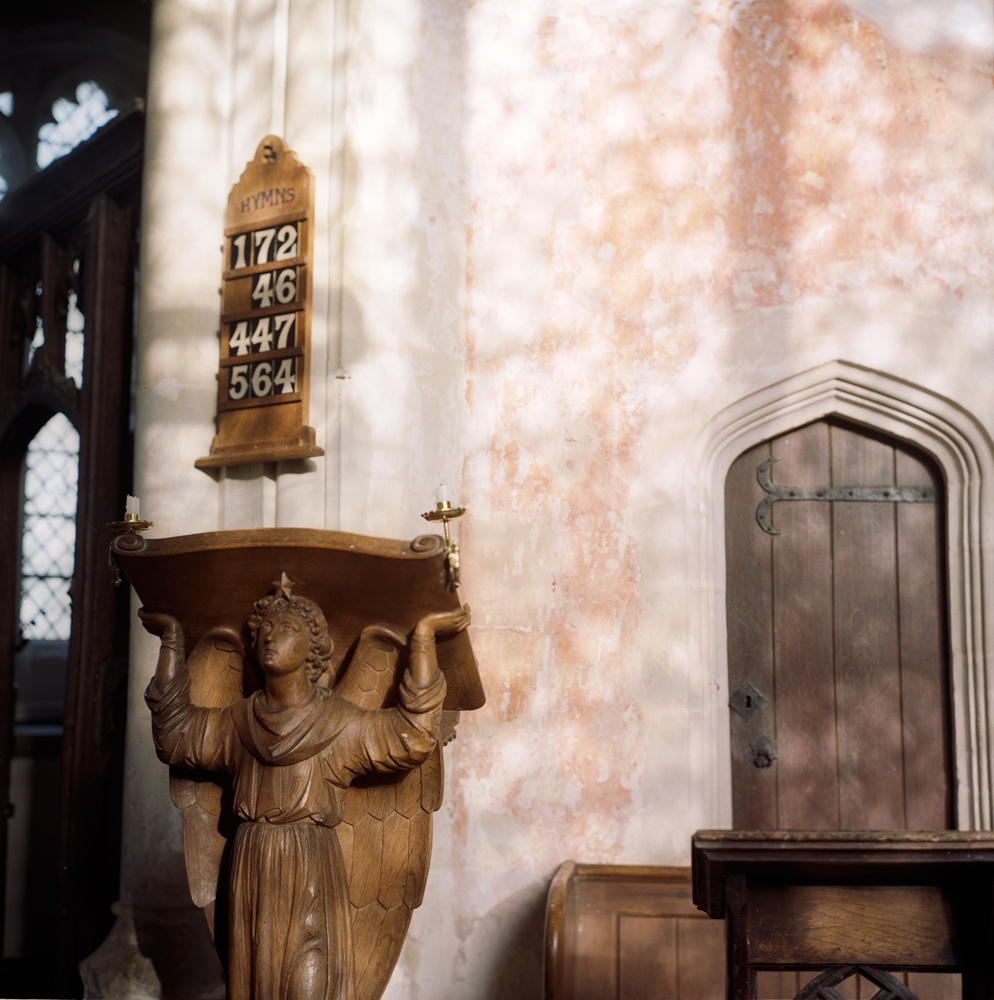 "If liberty means anything at all, it means the right to tell people what they do not want to hear."
George Orwell